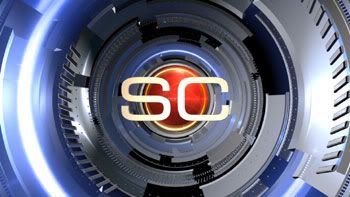 I'm not the first one to touch on this topic and I certainly will not be the last, but it's high time to comment on ESPN's yearly "My Wish" week. Before I do, I'll need to put up a disclaimer, as I've already been called out on my egregious use of the term "retard" once this week.


I like the Make-a-Wish Foundation. I think it is an admirable and worthy cause. I'm glad that Disney/ABC/ESPN have the resources to devote money and 10 minutes per day to it for a week. I do have a problem with charities in general because of the inherent Catch-22 involved: I can give one charity $1000 but good could also be done giving 1000 charities $1. For as many families that ESPN helps on "My Wish" or ABC helps on "Extreme Makeover: Home Edition" there are thousands more that need that same help.
But I digress. My biggest problems with this yearly tradition are how the pieces are produced. And it's basically because I hate
Chris

Connelly
. Don't get me wrong, he's decent at what he does and his reports are generally harmless in nature. But don't tell me that a guy who is only 6 years removed from doing red carpet for the
freakin
' MTV Movie Awards can host the fluffiest of all fluff pieces and sound genuine doing it. This is a personal thing and some may not agree with me, but Chris
Connelly
is one of the last guys I would have do these stories.
Now I'm not just going to "pull a
Kopech
" as the kids say, and not give any suggestions as to who I would fill this role with. In his stead, I would use the following people.
Fred Hickman.
I've never had a problem with this guy. He's got a smooth and deep voice, perfect for narration and he has a troubled past to boot. Did you know that while working in Detroit in the 1980s, Hickman had a $400/week cocaine habit (probably caused by living, you know, in Detroit)? Amazing what The
Wikipedias
will say about a guy.
Linda

Cohn

.
I may be alone here, but I've had a crush on Linda
Cohn
since I began watching SC in 1993. Ten years from now, I'd still throw it to her (
definately
alone there, I'm sure). But her sultry alto and perfect diction lend themselves well to stories like this. And, if anything, the more Linda, the less I'll dog everything ESPN produces on this blog. That's a guarantee (and that is Linda
Cohn
up there, right? That's what it said on
AskJeeves, anyway
).
Suzy

Kolber

.
If there's anyone at ESPN that has had to deal with retards (there I go again) and special cases, it's Suzy
Kolber
. Not only does she have to sideline report for the
handsy
Mike
Tirico
and formerly Joe
Theeeeesman
, but she was also the reporter during the
Joe Namath Incident,
a happening so big that they named
a blog
after it.
So there are my suggestions, or My Wishes, if you will (and I will).