Happy Friday the 13th, yo.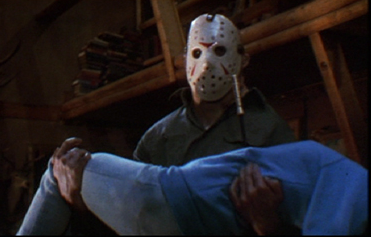 Anyway...
Mark Cuban, Major League Baseball owner?
Well, Cubes is trying; the Dallas Mavericks owner has submitted his application to buy the Chicago Cubs to Bud Selig & Co. It seems like a great idea on paper and I, as a lifelong Indians fan who eons ago adopted the Cubbies as his NL team, am absolutely in favor of one of North American sport's best owners taking over one of my favorite teams. According to legendary baseball writer Peter Gammons, however, it seems a bit out of reach.
| | |
| --- | --- |
| | |
| | Problem Child. |
You see, Chicago White Sox owner Jerry Reinsdorf is also Chicago Bulls owner Jerry Reinsdorf and ol' Jer doesn't care too much for ol' Cubes. When Cuban took over the reins in Dallas, Reinsdorf warned David Stern that Cuban would be a problem for the league and Gammons told Erik Kuselias and Brian Kenny (filling in for Mike & Mike) that Reinsdorf would reiterate this stance to Bud Selig, using Cuban's NBA antics to stand in opposition to the former broadcast.com magnate owning his cross-town rival.
Excuse me, but a problem for the league? Really?
I mean, I guess Reinsdorf has a point... because who likes hands-on proactive owners who treat their employees and players like gold? That
is
, invariably, bad for the league. You don't want a guy who spends lavishly to ensure the comfort of his paid staff & talent to rock the boat in a league where Jeffrey Loria spends as little as humanly possible to field a team. You don't want a guy who has proven he can immediately erase a culture of losing on a franchise in a league where David Glass and Ted Lerner let their teams continue to languish in the basements of their respective divisions for decades at a time.
I'm sure defending "the good of the game" is truly the aim of Reinsdorf. Certainly not looking to protect his ass in a city where his team can win the World Series and still play second fiddle to a team that hasn't grabbed a ring in 99 years.
Certainly not
.
Even if I weren't a fan, you could never convince me that turning one of baseball's most popular franchises into a perennial winner--as Cuban did with the Mavs--could even be remotely considered bad for the league. Stop being such a dick, Jerry, and get on board the Cuban bandwagon.