It is officially one of the two slowest sports days of the summer (Wednesday will be worse, promise), so let's take the time allotted by the sports gods to compare 2007 MLB teams by division to movies released this summer.
A.L. Central
1st place -- Detroit Tigers
Started way ahead of the curve thanks to their recent success and have built on it so far this year. Lots of big names in the lineup.
The Tigers are...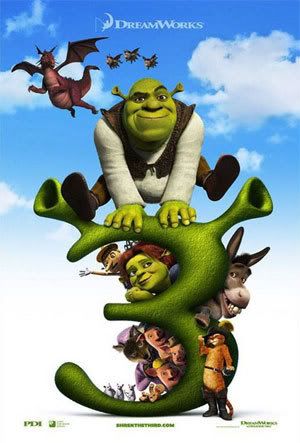 Shrek the Third
2nd place -- Cleveland Indians
You didn't hear much about this team before the season started but they have asserted themselves as a dark horse for the division since they hit the field. A solid cast of players even though you've only heard of a handful.
The Indians are...
Knocked Up
(this movie was freaking impossible to find a

properly sized

poster of)
3rd place -- Minnesota Twins
A franchise that has seen success through the better part of this entire decade. Sure they had a hiccup a couple years ago but they're back in their old form now. Unfortunately for them, there are just too many other teams that are much better than they are this year.
The Twins are...
Ocean's Thirteen
4th place -- Chicago White Sox
A franchise with a ton of squandered potential. You really hoped that they'd be able to build on the lessons they learned in their previous installment but instead this ship is taking on more water than ever. What good are all the big names when the end product is so mediocre?
The White Sox are...
Fantastic Four: Rise of the Silver Surfer
5th place -- Kansas City Royals
A young cast, a shaky premise, a bad team.
The Royals are...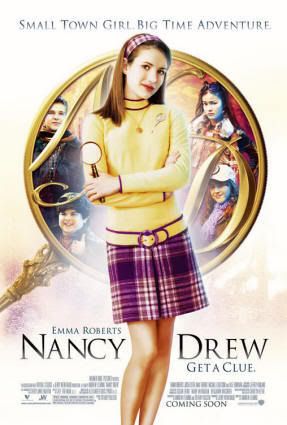 Nancy Drew